Welcome to Cottonwood Elementary School
Cottonwood Remote Learners
Access your child's remote learning plans and links here. 
Newsletters
Keep up to date with our weekly newsletters. 
Watch D.O.G.S.
Dads of Great Students! (Postponed for now.)
Announcements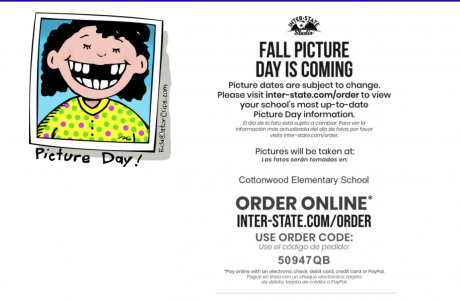 Wednesday, August 19th is picture day at Cottonwood. Be sure to comb your hair and wear your favorite shirt. There are no paper order forms...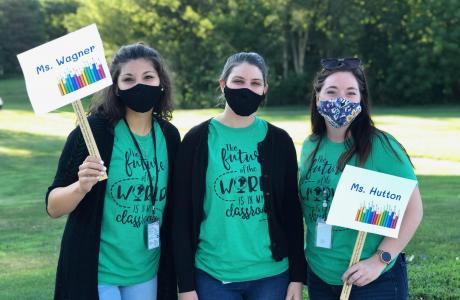 Our teachers are excited to welcome back 100% of our students on Monday, August 17th. School hours for our in-person students are 8:30-3:45. Remote learning...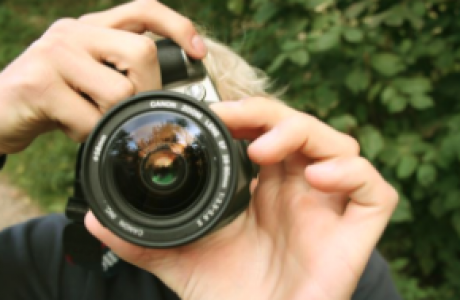 Click here to view pictures from our school year.
School Hours and Lunch Times
School Hours
Mondays 8:30am-3:45pm
Tuesdays 8:30am-3:45pm
Wednesdays 8:30am-2:15pm
Thursdays 8:30am-3:45pm
Fridays 8:30am-3:45pm
Lunch Times
Kindergarten 1:00-1:20
1st Grade 12:05-12:25
2nd Grade 12:30-12:50
3rd Grade 11:35-11:55
4th Grade 11:50-12:10
5th Grade 12:15-12:35
Mission Statement
The Cottonwood Elementary School community will provide innovative educational experiences that identify needs and support growth to guarantee achievement of each student's personal and academic best.